With many years of experience in fiber optic network deployment in Vietnam, Intercom Vietnam Telecom Joint Stock Company (Intercom) is honored to be licensed by Ministry of Information and Communications on License for Telecommunication Services Supply and Infrastructure Establishment in Hanoi City and Hochiminh City as well as nationwide.
On that basis, we have developed core businesses in the field of Telecommunications and Information Technology such as: Data transmission, Leased line service, Metronet, Internet Channels and transmission solutions such as Load Balancing, SD-WAN…
From time to time, Intercom has gradually become a trusted choice of enterprises, banks, finance companies, Ministries, Departments and Divisions and other customers. In addition, Intercom has also become an important strategic partner of the Telecommunication groups and leading equipment suppliers in the world.
CORE VALUE
Mission
Create value and practical benefits for customers using Intercom services, provide advanced, diversified services with high quality of service, fast and flexible customer communication and deployment process, provide services with competitive advantages, reasonable price, meet the diverse requirements of customers
Vision
Intercom strives to become one of the leading companies in Vietnam in providing telecommunication services for enterprises, banks and finance companies
Value
Qualified human resources, advanced technology, extensive infrastructure
Intercom works with the business strategy to focus on network infrastructure, human and technology to best serve clients as organizations, enterprises, Ministries, Departments and Divisions with high demands on quality of service and confidentiality of information, provide online value-added services, quality services, enhance the personel, advanced technology and extensive network infrastructure provide many benefits for socio-economic development, civilized and responsible infrastructure sharing.
Strength of personel

The Intercom's key personel policy is the confidence in the maturity of its staff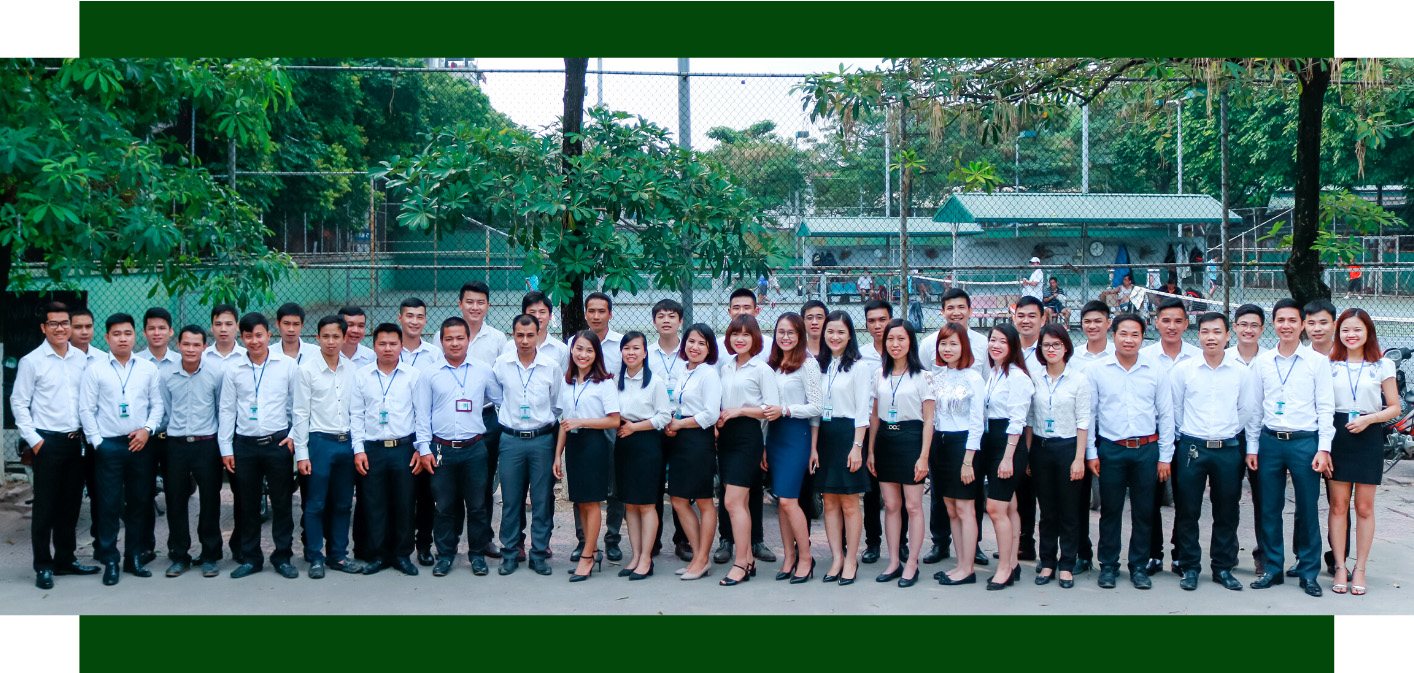 Experienced highly qualified staff are well trained in leading universities in Vietnam under many fields such as telecommunications, Information Technology, Economics…
Intercom regularly organizes professional training sessions on business, skill team building and trip for employees. In addition, Intercom also sends core staff to take advanced courses and international certificates.
Strength of infrastructure
The intercom connects to VNNIC's system to transfer domestic Internet traffic with a 2Gbps fiber optic line that applies WDM technology for transmission. In addition, Intercom connects with other ISPs, each line is a white optical cable channel with the speed of 2Gbps and the ability to upgrade the speed to 5Gbps or 10 Gbps.

With 10 years of experience in the field of network infrastructure construction, Intercom has completed its extensive infrastructure network in Hanoi city and Hochiminh City.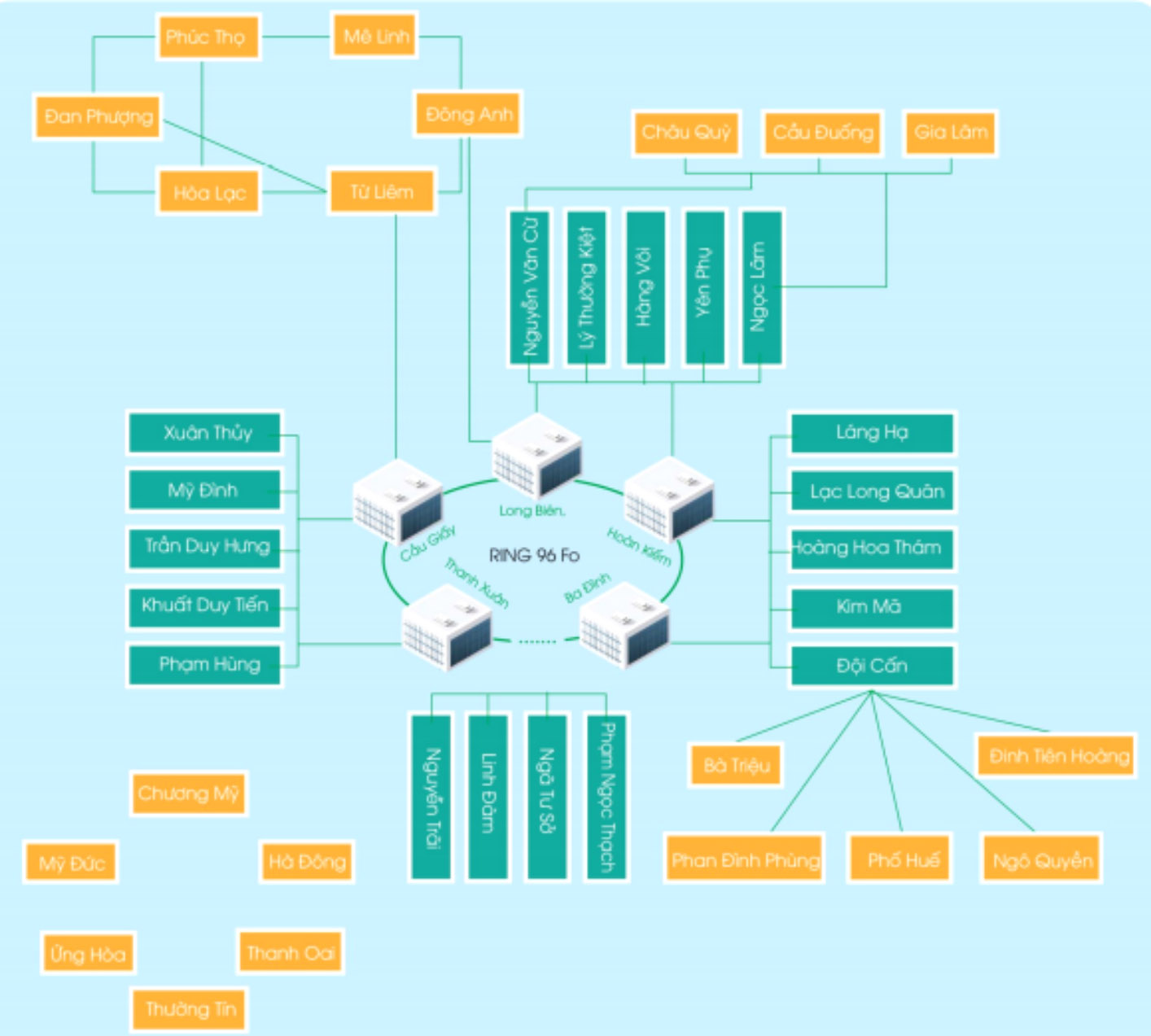 From the internal network, the Intercom line extends into neighboring provinces, creating a solid structure ready to serve customers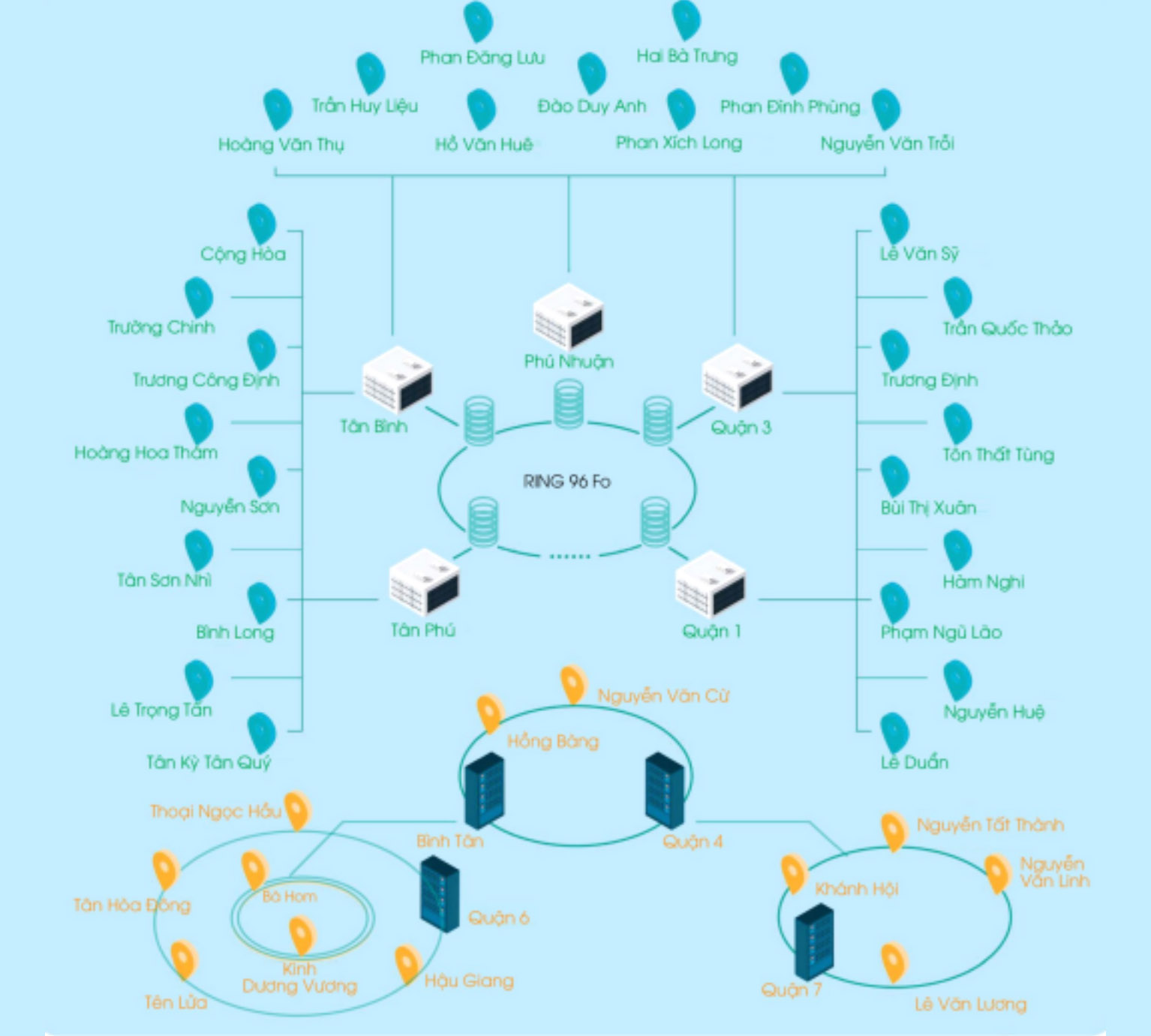 Strength of technology
WDM transmitter technology
WDM is a wavelength-division multiplexing method. In a point –to-point optical information line, each fiber optic leads to a laser with a transmitted wavelength of light. At the receiver, the corresponding photodetector receives the signal from this fiber. Each of these laser waves carry some electrical signals with a certain spectrum.
WDM allows to increase the channel capacity without increasing the bit rate of transmission line and also without adding fiber. The system uses the entire modern switches from Cisco, Juniper with flexibility and security.

MPLS VPN technology
MPLS VPN packets are routed through the routers in the first-level POPs. Intercom transmission service is ITC-Metro service based on the service model connecting many customer site using Layer 2 or L2 Transport. Intercom's network is considered as a switch connecting customer points
Intercom can easy design and implement, provide optional bandwidth. Customer actively configure, manage the system, select the appropriate connection model: E-line, E-Tree, E-Lan, Intercom endpoints do not store customer routing tables to ensure the privacy of customer system.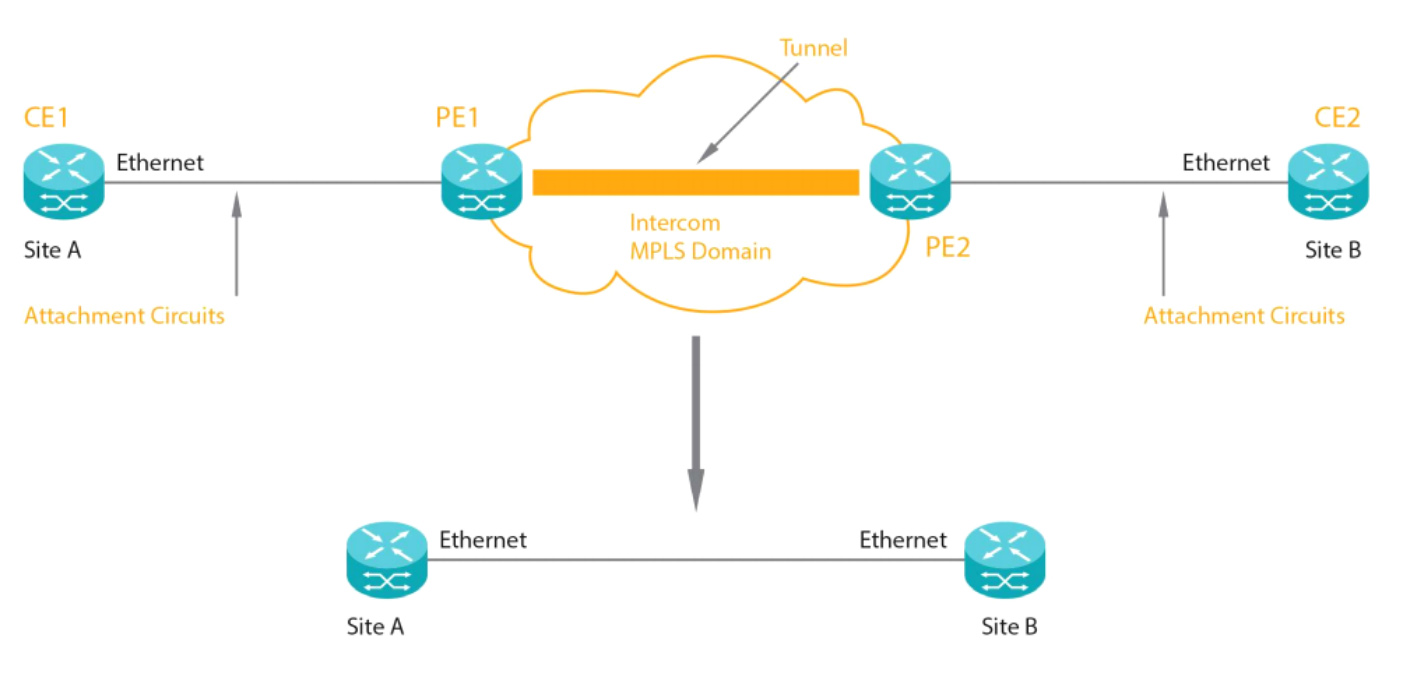 Quality of service supply
Stable technology infrastructure.
Broad network coverage.
Fast troubleshooting time.
Profestional service procedures.
Best preferential rates
Support for initial equipment investment costs
Backup support.
Free construction of VAT service system on the same line.
Service quality after sales
Information between customers and Intercom technicians is assured through a unique channel.
PABX 24/7.
The technician team is available to support and handle on-site incidents within 01 hour.
Support for renting, borrowing or replacing equipment while pending repair or warranty.
The equipment is maintained periodically and replaced immediately when not meeting the accreditation standards.
Quality of service in deployment
Survey and plan for deployment to customers.
Provide documents directly related to the service, the system will be deployed for clients' training.
Establish and provide related procedures such as acceptance procedures, test procedures
Agreements, contracts for renting sewers, electric poles with related units.